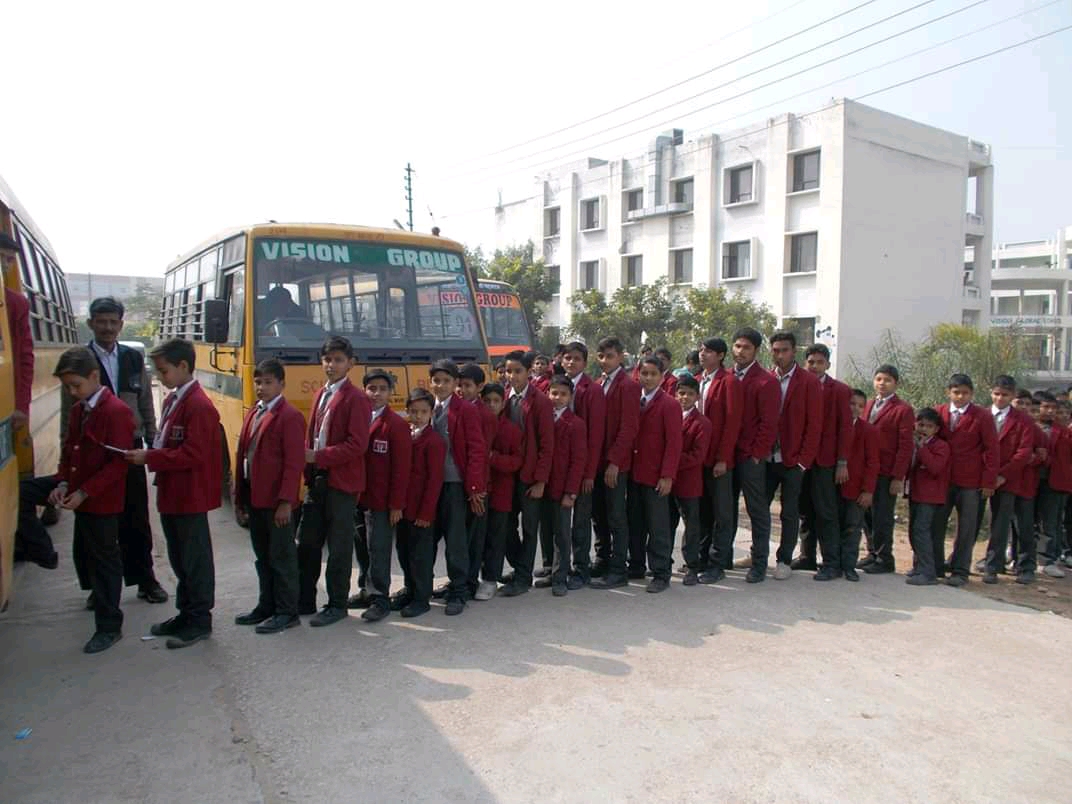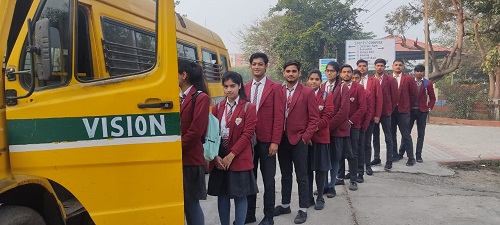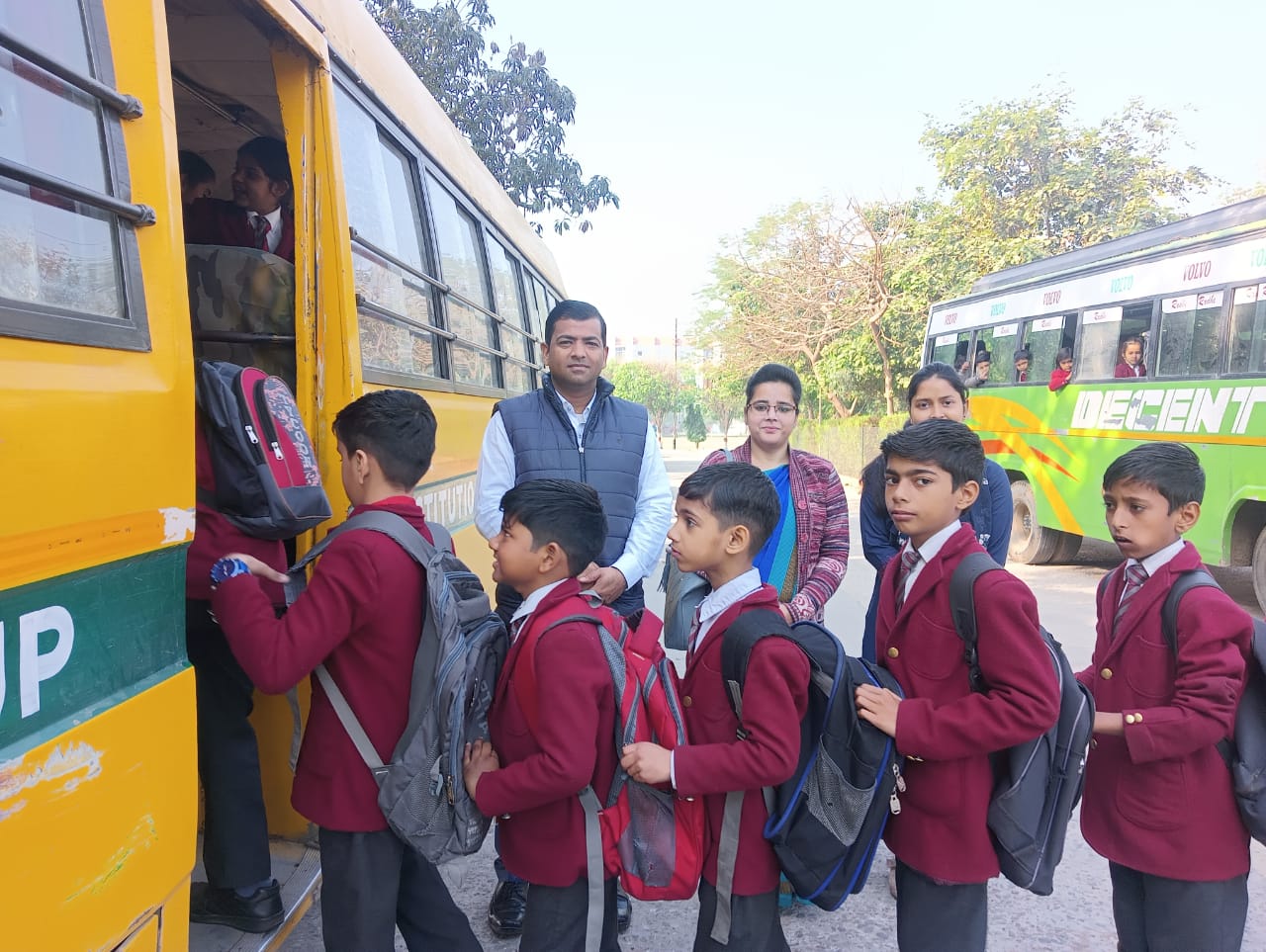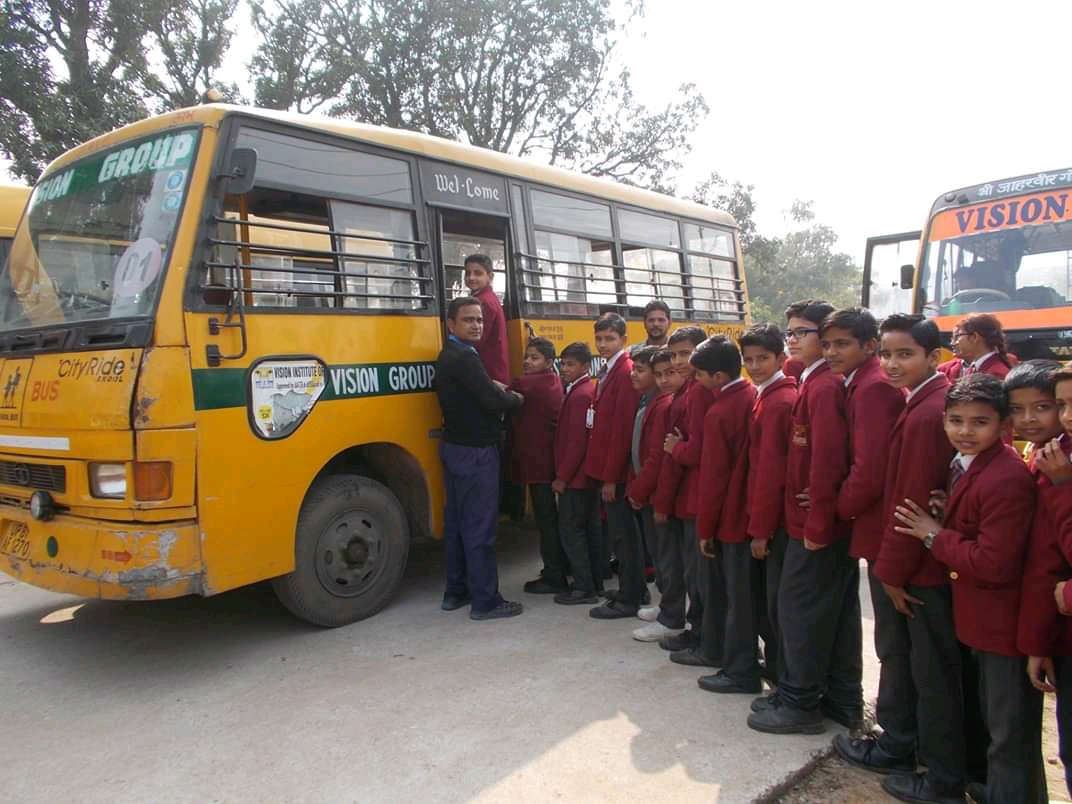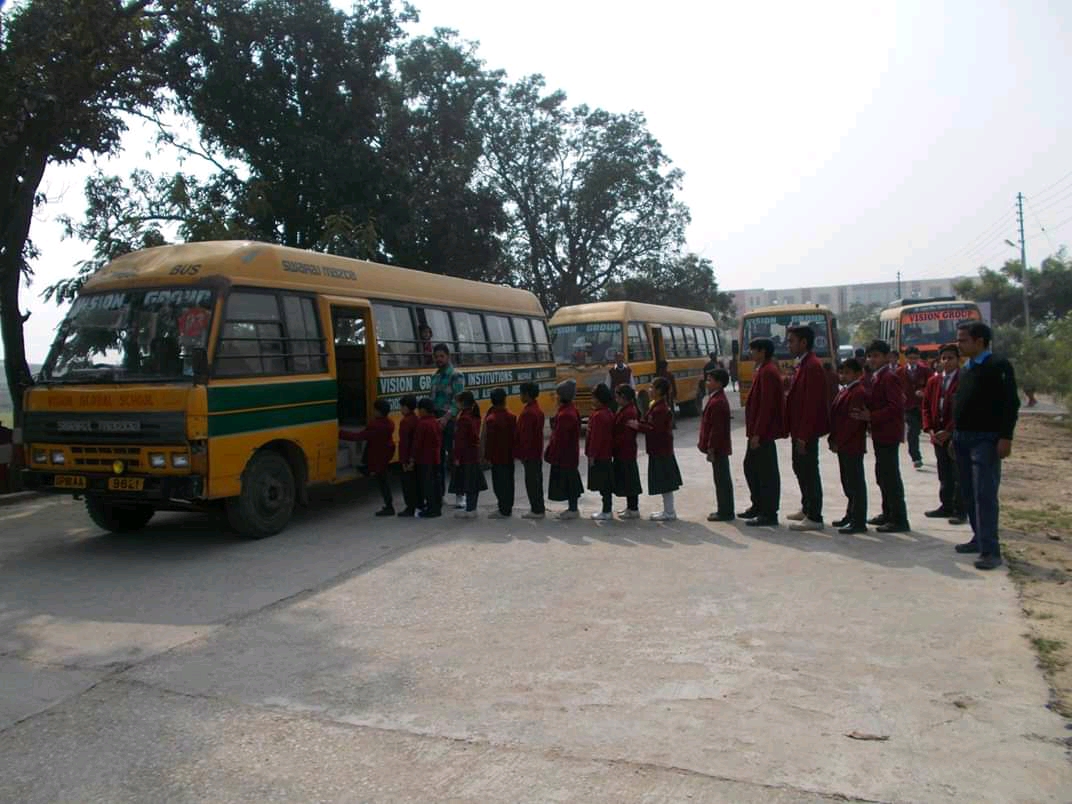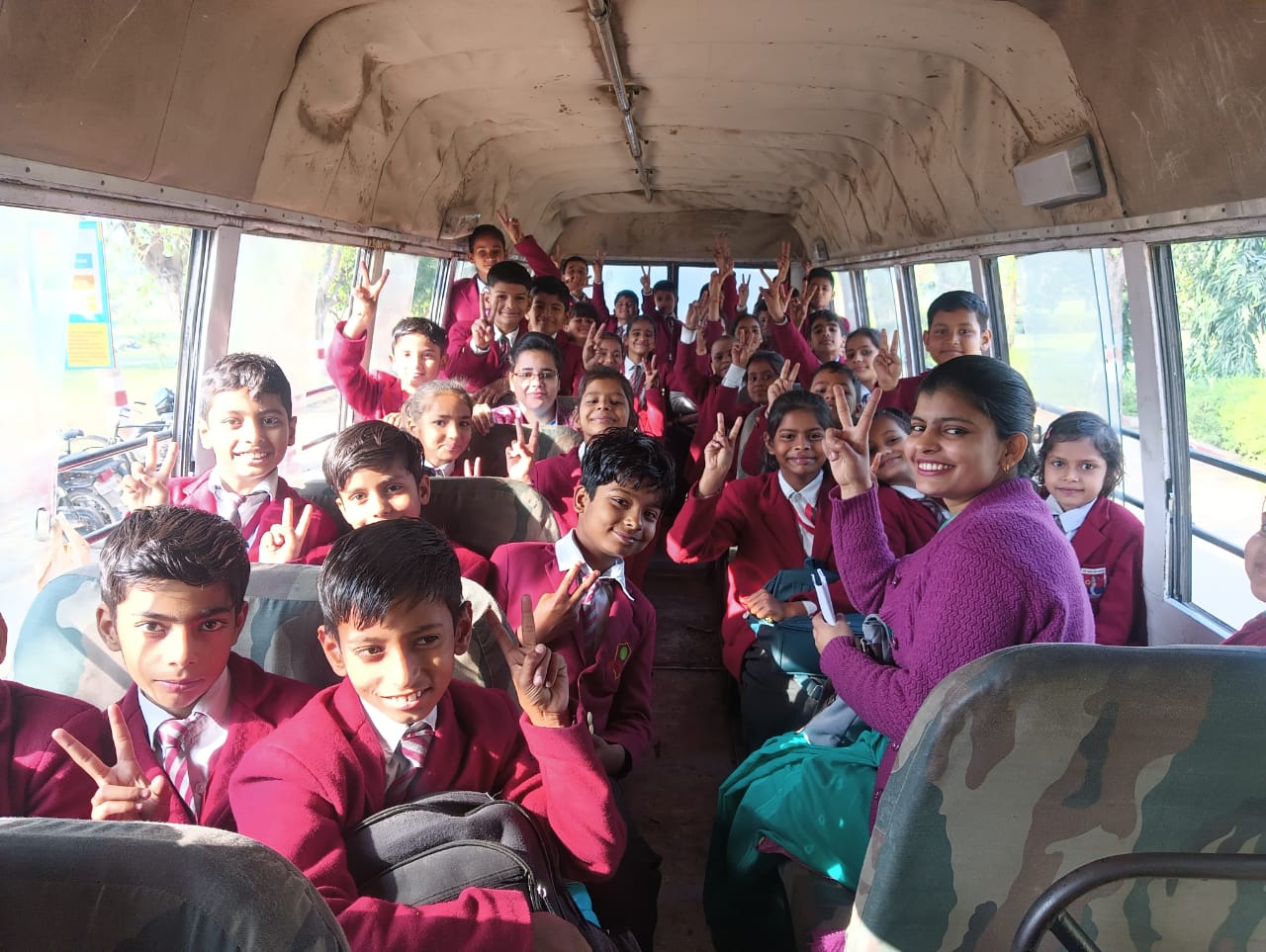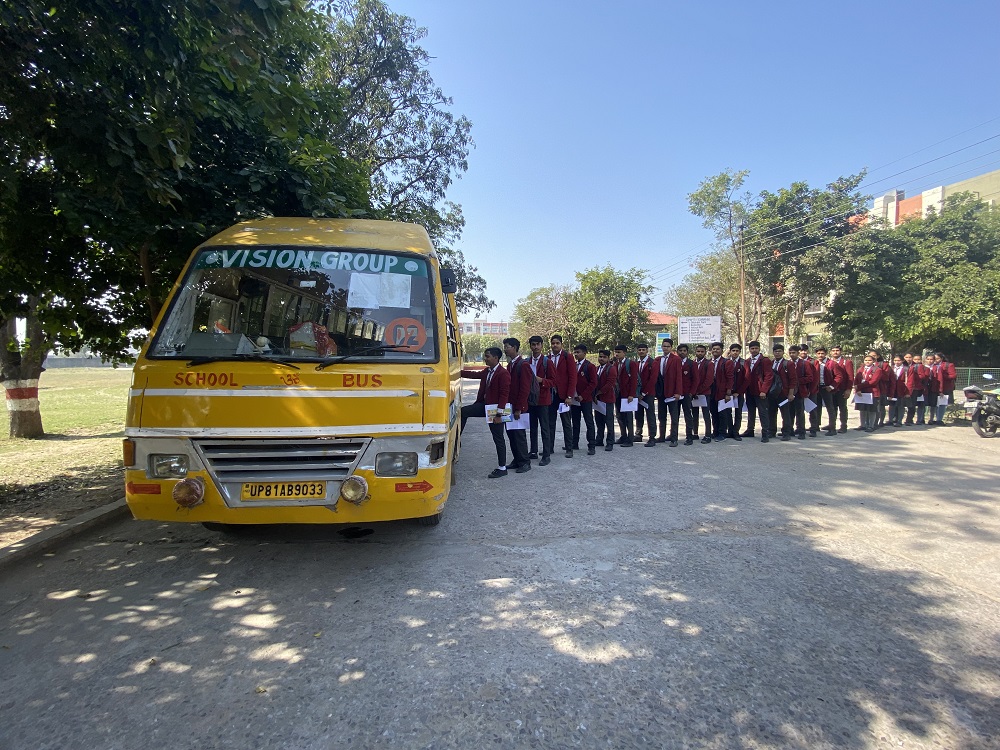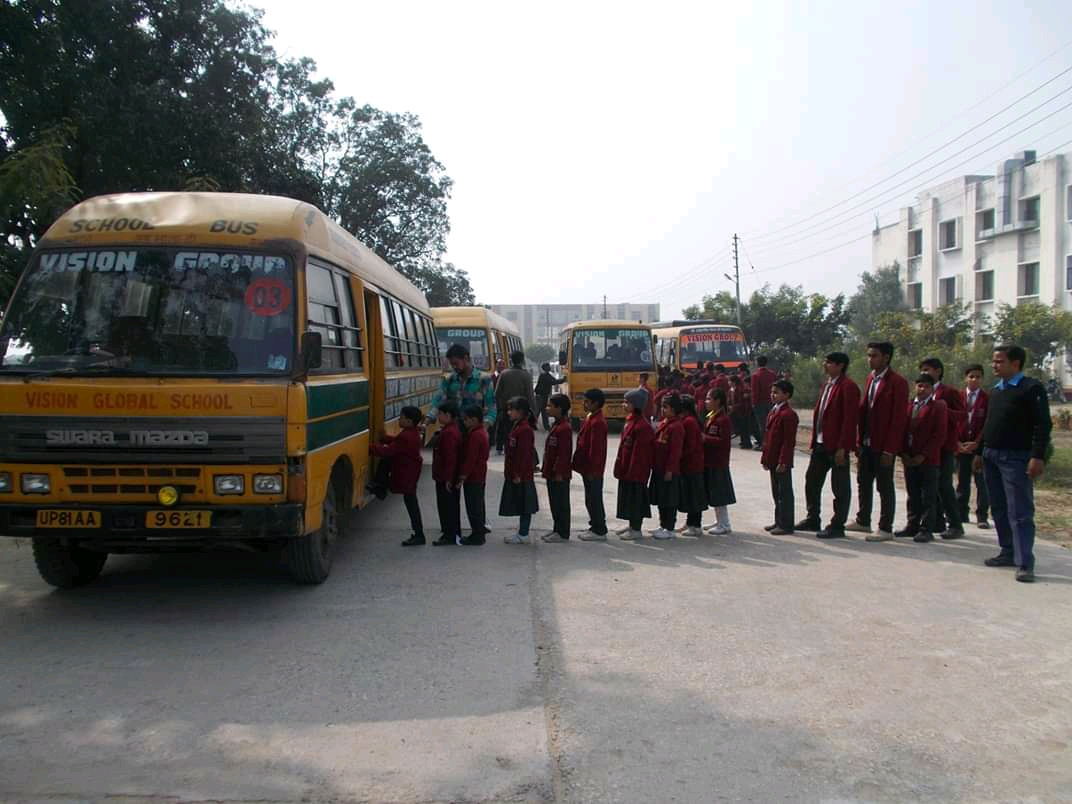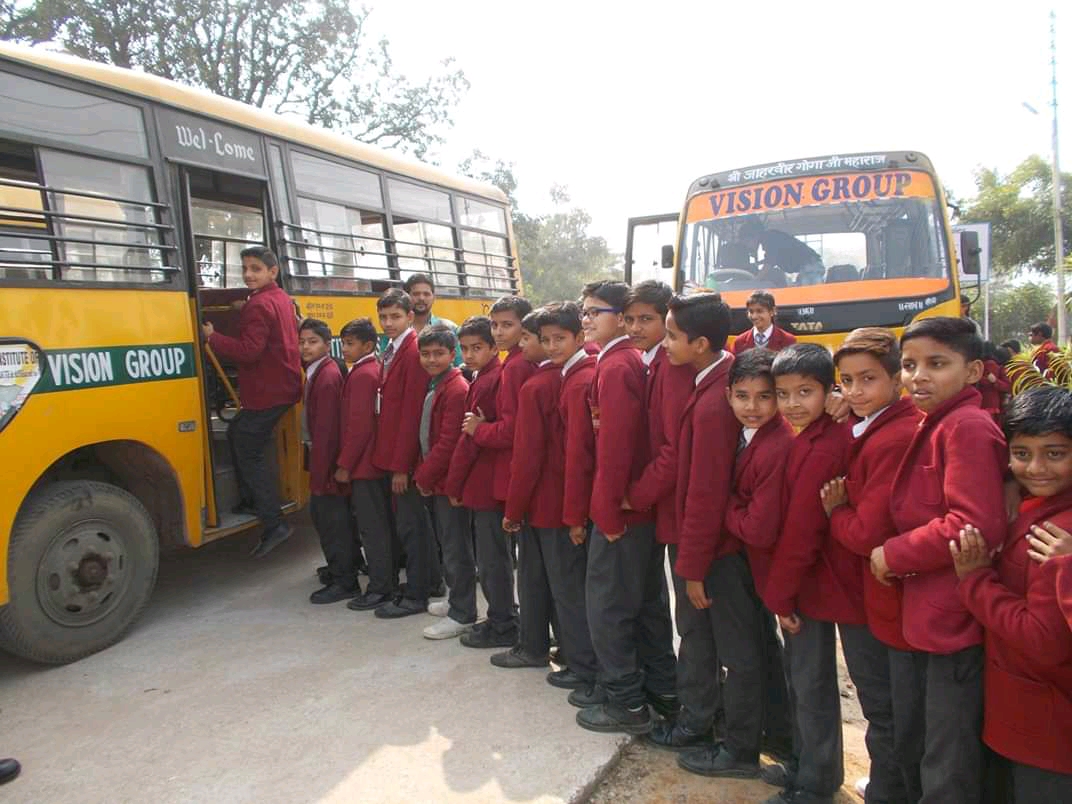 The school offers conveyance for students residing at distances of more than 2 km. The need for safe passage of each child to school and back home is of paramount importance to us. To ensure safe travel the school has its own fleet of school buses designed as per standards and manned by trained drivers.
Transport service is an optional service facilitated and outsourced by the school for the convenience of its students. Any change in the bus timings will be notified to the parent by the Transport Department.
Benefits of School Buses for Parents
One of the most important benefits of school buses is that they arrive on time. Every morning, you know when the bus will be at the stop to pick your kid.
When kids use school buses, they learn to take care of their personal belongings, like a school bag, water bottle, and lunch box. This helps them in their overall development.
School buses daily come at the same stop at the same time. As a result, kids become very conscious and careful about the timing.
When using the services of school buses, parents can rest assured about the conveyance and safety of their kids.